Bridgette Hurt presents the Stripped But Unbreakable Women's Conference on July 19-20, 2019
19jul(jul 19)7:30 pm20(jul 20)9:00 amBridgette Hurt presents the Stripped But Unbreakable Women's Conference on July 19-20, 2019
Event Details
About this Event
Conference Speakers: Kierra Sheard, Beverly Crawford, San Franklin, Kelli Howard, Lydia Cruz, Tammi Haddon, Iris London & Bridgette Hurt!!
Worship by: Iliani Morales & Tasha Collins
Intercessory Prayer by: Alysha Davis & Darlene Allen-Nichols
Special Guest MC: Marcella Jones of Inspiration 1390
"Stripped 3-UNBREAKABLE"!!! My vision for this 2-day Conference is; to empower women (ages 16 & up) in every area of their lives! I want to reassure them that, they may have been stripped of many things; relationships, health, finances, pride, self-esteem, love and more, but they are still standing, and they are UNBREAKABLE!!!! I want them to leave the conference knowing that, 1 John 4:4 King James Version (KJV) 4 Ye are of God, little children, and have overcome them: because greater is he that is in you, than he that is in the world. And, Isaiah 54:17 No weapon that is formed against thee shall prosper; and every tongue that shall rise against thee in judgment thou shalt condemn. This is the heritage of the servants of the LORD, and their righteousness is of me, saith the LORD.
***Once you register, there's no refunds. You can transfer your registration, but NO REFUNDS!! 🙂
REGISTER TODAY!!!!!!!!!!!!!!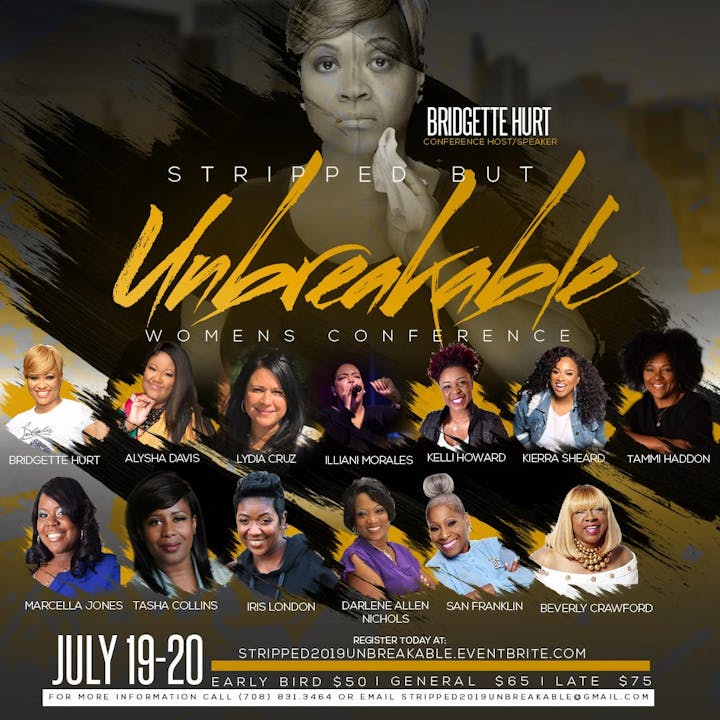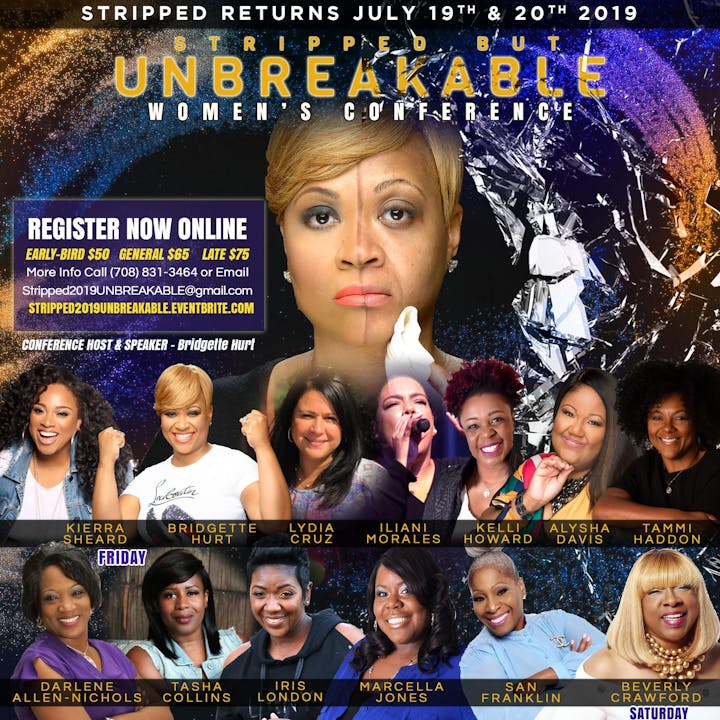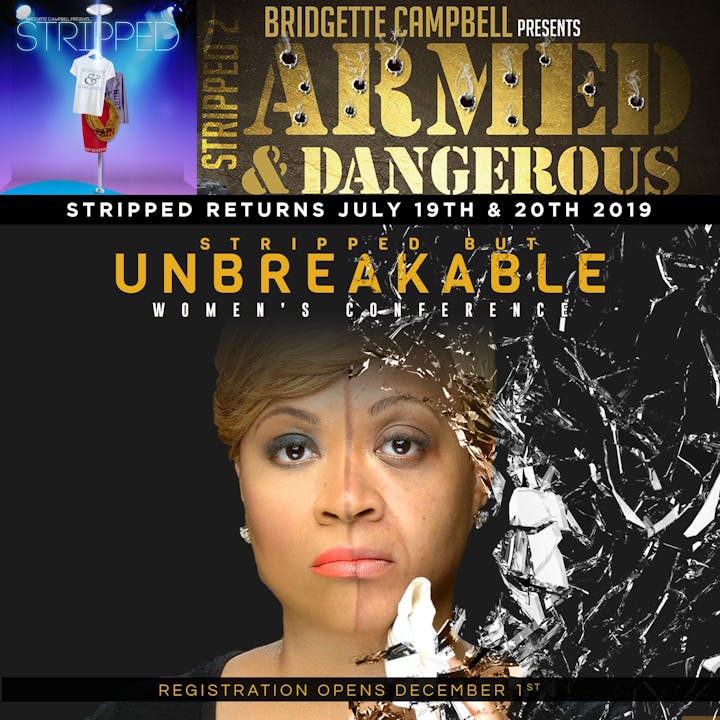 more
Time

19 (Friday) 7:30 pm - 20 (Saturday) 9:00 am CST(GMT+00:00) View in my time
Organizer
bpowerfulministries@gmail.com
Post Office Box 175, Steger, Illinois 60475
Submit Your Event to Our Calendar!  A Paid Submission Also Gets Posted to All of Our Applicable 80+ Social Pages FREE!

Try a Nationwide Ministry Site Ad Today!  Our Site Ads Generate 1,000,000's of Impressions, Explore our Current Special!

Regional & National eBlast Specials! Reach 5,000 – 50,000 with each eBlast, Plus We'll Post Your Ad for Free Socially!

Any City! Any State!  Let Us Create an Engagement Campaign that Focuses on Reactions as Opposed to Reach!