2nd Annual Climbing Higher Women's Conference on June 22, 2019 in Chicago, Illinois ft Sylvia Duncan, Angela Martin, Kimberly Rashawn & More!
22jun10:00 am2:00 pm2nd Annual Climbing Higher Women's Conference on June 22, 2019 in Chicago, Illinois ft Sylvia Duncan, Angela Martin, Kimberly Rashawn & More!Take Back Your Life!
Event Details
The 2nd Annual Climbing Higher Women's Empowerment Conference will be held Saturday, June 22, 2019 from 10am to 2pm, at the Ray and Joan Kroc Center, 1250 W. 119th Street, Chicago, Illinois. The 2019 theme is 'TAKE BACK YOUR LIFE!" Experience inspiring speakers, uplifting music and an on-site, life-changing "Ask The Experts" Coaching Panel". Ask your question and get the answers you need on issues that have kept you stuck emotionally, physically and financially. You will discover how to let go of your past, live in your present and prepare for your future. Ask the experts and get the knowledge you need to Climb Higher… Higher in your thinking, Higher in your desires and Higher in your expectations for your life! Break free from the challenges holding you back, and create the life you desire!
Register Now …… Its time to TAKE BACK YOUR LIFE!
DON'T LET 2019 END WITH YOU IN THE SAME PLACE!
________________________________________________________________________________________
HOTEL ACCOMODATIONS:
DoubleTree Hotel, 5000 West 127th Street, Alsip, Illinois, 60803, USATEL: +1-708-371-7300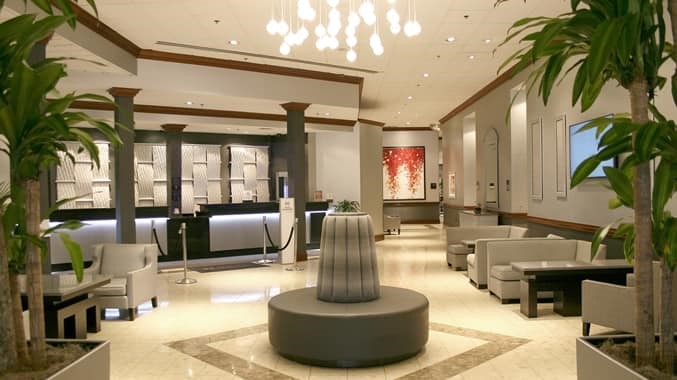 ---
DoubleTree by Hilton Hotel Chicago – Alsip. Located just off I-294 in the heart of the Southland. This award-winning hotel in Alsip, IL is only 20 minutes from Chicago Midway Airport (MDW). Ride our complimentary shuttle to MDW from 4am to 11pm with reservations, upon availability. The hotel is 45 minutes from Chicago O'Hare International Airport (ORD). Experience a warm welcome and indulge in a delicious chocolate chip cookie straight from the oven. Relax in one of 193 furnished guest rooms and suites, while enjoying Wi-Fi access throughout our property. Allgauer's Restaurant serves an exceptional hot buffet breakfast, and delicious dinners.
_______________________________________________________________________________________
**IMPORTANT** PHOTOGRAPHY AND VIDEO
Photographs and/or video will be taken at today's event. By taking part in this event you grant Sylvia Dunca and The Duncan Approach, Inc. full rights to use the images resulting from the photography/video filming, and any reproductions or adaptations of the images for fundraising, publicity or other purposes to help achieve the group's aims. This might include (but is not limited to), the right to use them in their printed and online publicity, social media, press releases and funding applications. If you do not wish to be photographed please inform an event organizer.
Organizer of Climbing Higher 2019
Sylvia Duncan, 'The Life Detox Coach,' is an author and inspirational speaker, helping people clear the clutter of "emotional toxicity" from their past, to live life happy and whole. Founder of The Duncan Approach and creator of Detox Your Life Now© Coaching and Be Made Whole© Workshops, Sylvia offers a series of life-changing programs that teach clients and workshop attendees how to move past their past and live with resilience.
Sylvia is the creator and host of the Climbing Higher Women's Empowerment Conference©, a conference dedicated to helping women come up higher in their thinking and expectations for their life. At Climbing Higher, women get access to on-the-spot life coaching from a panel of expert coaches and receive answers, solutions and actionable life-changing steps to use immediately on issues that have kept them stuck.
A surviving witness of domestic violence, Sylvia believes that what we've experienced and overcome is meant to be shared to help others realize their purpose in life. In her home growing up, the often-used statement, "what happens in this house, stays in this house," kept her trapped in an emotional prison of what she refers to as "noisy silence©", because, although the violence was never discussed, the effects of what she experienced manifested into self-limiting emotions and behaviors such as low self-esteem and low self-confidence that kept her stuck.  She discovered a way to successfully break past these destiny stealers to live the life she desired and now she is dedicated to helping others do the same.  Her no-nonsense, yet captivating style, will rid audiences of toxic thinking, toxic speaking, and toxic behavior, to live with purpose, resilience, and grit!
To learn more, visit http://www.sylviaduncan.com or email Sylvia@theduncanapproach.com
2nd Annual Climbing Higher Women's Empowerment Conference on June 22, 2019 from 10am – 2pm ft Sylvia Duncan, Angela Martin, Kimberly Rashawn, Bahiyah Shabazz, Dre Nichols-Everett, Evelyn Holmes, Melanie Foote Davis & More! Location: Ray and Joan Kroc Center 1250 West 119th Street, Chicago, Illinois.

 

Registration $59 (which includes lunch) through May 1, 2019 when you enter code EARLYBIRD at checkout and $69 after May 1, 2019

 

To Register or For More Info Visit:

https://www.eventbrite.com/e/climbing-higher-2019-tickets-55570499861
more
Time

(Saturday) 10:00 am - 2:00 pm CST(GMT+00:00) View in my time
Organizer
sylvia@theduncanapproach.com
Post Office Box 528021, Chicago, Illinois 60652
Submit Your Event to Our Calendar!  A Paid Submission Also Gets Posted to All of Our Applicable 80+ Social Pages FREE!

Try a Nationwide Ministry Site Ad Today!  Our Site Ads Generate 1,000,000's of Impressions, Explore our Current Special!

Regional & National eBlast Specials! Reach 5,000 – 50,000 with each eBlast, Plus We'll Post Your Ad for Free Socially!

Any City! Any State!  Let Us Create an Engagement Campaign that Focuses on Reactions as Opposed to Reach!